Shillong, Apr 2: So, we at TSR tried out an April Fools' Day prank story yesterday and we weren't the only ones.
English Premier League club Fulham were one such example from the world of sport as they announced that they would be the first EPL club to feature double digits on all their jerseys. Good to see they still have a sense of humour despite being 19th in the 20-team league.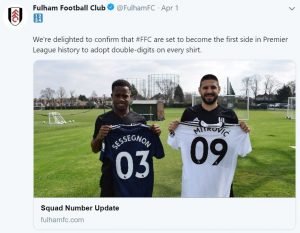 Meanwhile, the International Cricket Council didn't restrict itself to just one prank, but eight, which they put up using the hashtag #CricketNotAsYouKnowIt.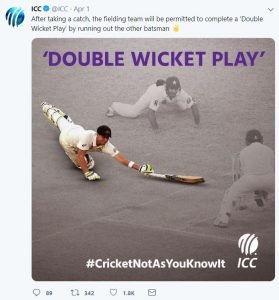 These included introducing 'double wicket play' – where the fielding team, after taking a catch, can also attempt a run out of the other batsman. Our other favourites were letting bowlers wear shorts when the temperature gets too high, making runs scored in the evening session of day/night Tests count as double and (with a nod to football) using 'away runs' as the deciding factor when two teams are tied in the World Test Championship.
And finally, while the other three of the tennis majors didn't indulge in a prank, the US Open posted an adorable photo to let us all know that puppies will join ball boys and girls at the 2019 edition of the tournament.