Shillong, Mar 26: Real Mythic of Smit came from a goal down against Eastern Pirates to win 2-1 in the 1st Shortimai Knockout Football Tournament, organised by the Seng Samla Smit Pyllun and Smit SC, today.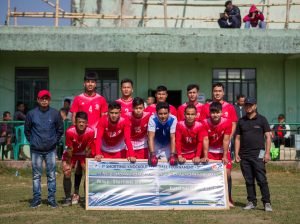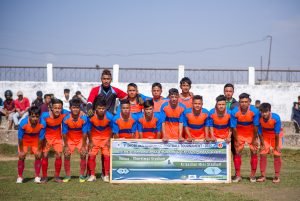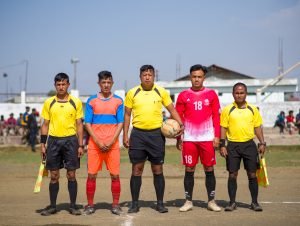 It was a good contest between the two sides and saw Eastern Pirates take the lead in only the sixth minute of the game.
However, Real Mythic's young and talented players regrouped after this setback and found the equaliser and then the winner in the second half through Riman Kharumnuid (51′) and Pynshai Kharsyntiew (64′).
Kharumnuid (pictured) was named man-of-the-match, informed the tournament's Organising Secretary, Syntem Kamwamut Nengnong.
The next and last matches of the second round will be held on Monday. In the first, PSL Rangskhen and Laitkyrhong SC will face each other at 11AM, while Galaxy FC of Pynursla will take on Nongdawah Mawryngkneng at 2PM.
(Photos contributed)