Shillong, Oct 22: After two relatively unproductive years at NorthEast United, Rupert Nongrum has moved from the Indian Super League side to Punjab FC,...
Shillong, May 31: Defending champions Shillong Lajong leapt into first place in Group C of the Meghalaya State League 2023 after defeating Mawten 5-1 at...
Shillong, Sep 21: Meghalaya stormed to a 4-0 victory over Kendra Vidyalaya Sangathan in their...
Shillong, Sep 21: Yesterday saw five matches played in the Shillong Sports Association's U-20 Fourth...
Shillong, Sep 20: Meghalaya made their mark in their first match of the 62nd Subroto Cup...
Shillong, Sep 21: West Jaintia Hills District Cricket Association snatched a one wicket victory off the...
Shillong, Sep 20: Tura District Cricket Association defeated South Garo Hills DCA by 16 runs in...
Shillong, Sep 19: East Khasi Hills Cricket Association produced an all-round performance with bat and ball...
Shillong, Sep 11: The Sports Authority of India's Shillong centre will hold trials this week...
Shillong, Aug 20: St Anthony's won two team titles and finished as runners-up in one at...
Shillong, Aug 14: The All Meghalaya Karate-Do Association will host its annual karate championship for...
Shillong, Jan 30: Kmoin Wahlang stole the show at the Mumbai Marathon, which was held exactly 10 days ago, and sent TSR's Facebook page...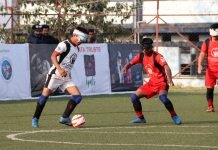 Shillong, Jan 29: Meghalaya footballers have reached the top levels of the domestic game as well as having represented the national team - think...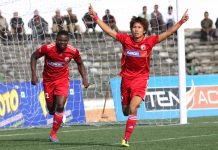 WARNING: The following report contains details that some readers may find distressing. Shillong, Apr 19: Sho Kamimura (pictured above right), a Japanese footballer who played for...