Shillong, Jun 30: Nongkyndong FC were crowned champions of the Super 5 five-a-side football tournament here today after they defeated Precious FC 5-1 in...
Shillong, Jan 20: Meghalaya hammered Manipur by an innings and 116 runs on only the second day of their Ranji Trophy match in Mangaldai,...
Shillong, Sep 26: Rangdajied United FC won a thriller 4-2 against Ryntih SC to take...
Shillong, Sep 25: Ryntih SC has new investors in the form of Max Sports Academy,...
Shillong, Sep 23: Banshanlang Kharbyngar, a local football referee, has passed away suddenly, the Meghalaya...
Shillong, Sep 26: The Meghalaya Cricket Association named its 15-member squad for the U-19 Vinoo Mankad...
Shillong, Aug 29: Dippu Ch Sangma and Kishan Lyngdoh (pictured left and right) have been...
Shillong, Aug 19: Franklin Sohphoh, a physiotherapist who has worked with some of the state's...
Shillong, Sep 26: East Khasi Hills finished at the top of the medals table at...
Shillong, Sep 15: The start of the second edition of the North East Olympic Games,...
Shillong, Aug 30: Three Meghalaya MMA fighters had a difficult journey to get to a...
Shillong, Jan 30: Kmoin Wahlang stole the show at the Mumbai Marathon, which was held exactly 10 days ago, and sent TSR's Facebook page...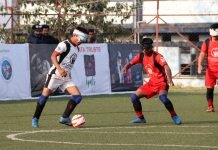 Shillong, Jan 29: Meghalaya footballers have reached the top levels of the domestic game as well as having represented the national team - think...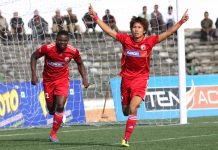 WARNING: The following report contains details that some readers may find distressing. Shillong, Apr 19: Sho Kamimura (pictured above right), a Japanese footballer who played for...