Shillong, Sep 10: A penalty taken by Aiborlang Khongjee saw Rangdajied United defeat Ryntih 1-0 in the Shillong Premier League at the JN Stadium...
Shillong, Nov 7: The Meghalaya men's softball team left for Imphal today to take part in the East Zone Softball Championship, which will run...
Shillong, Oct 4: St Anthony's Higher Secondary School registered second successive 4-0 victory in the...
Shillong, Oct 3: Meghalaya recorded a fantastic 4-0 start to their U-17 boys' Subroto Cup...
Shillong, Sep 30: Richly-deserved champions Mawlai SC were presented with the OC Blue Shillong Premier...
Shillong, Oct 4: Meghalaya won their third match of the Women's U-19 T20 Trophy by exactly...
Shillong, Oct 4: The BCCI's National Cricket Academy conducted an onsite practical assessment for Meghalaya Cricket...
Shillong, Oct 3: A BCCI-funded indoor training facility should be up and running in Shillong by...
Shillong, Sep 26: East Khasi Hills finished at the top of the medals table at...
Shillong, Sep 15: The start of the second edition of the North East Olympic Games,...
Shillong, Aug 30: Three Meghalaya MMA fighters had a difficult journey to get to a...
Shillong, Jan 30: Kmoin Wahlang stole the show at the Mumbai Marathon, which was held exactly 10 days ago, and sent TSR's Facebook page...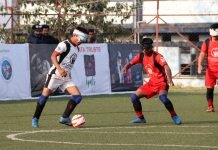 Shillong, Jan 29: Meghalaya footballers have reached the top levels of the domestic game as well as having represented the national team - think...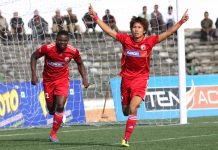 WARNING: The following report contains details that some readers may find distressing. Shillong, Apr 19: Sho Kamimura (pictured above right), a Japanese footballer who played for...