If 2020 could be described in just one word, it would be too rude to publish on this website. There was very little in...
Shillong, Jan 24: Eleven gripping matches were held on the second day of the 3rd North East Blind Football Tournament, organised by the Indian...
Shillong, Jun 8: Jowai and Tura will host the first leg of the two semifinals...
Shillong, Jun 7: The U-20 Fourth Division 2023 of the Shillong Sports Association, will begin...
Shillong, Jun 6: The last of the 66 group stage matches of the Meghalaya State League...
Shillong, Jun 8: Three Meghalaya cricketers have been selected to represent the North East Zone...
Shillong, May 15: The platinum jubilee celebrations of Nongthymmai SCC formally concluded on Saturday at...
Shillong, May 14: Laban Bengalee Boys Higher Secondary School won the Shillong Cricket Association's U-18...
Shillong, May 6: Lorenza Songthiang won a bronze medal for India in the Pankration World...
Shillong, Mar 15: Four Jeet Kune Do fighters from Meghalaya won gold medals at a...
Shillong, Jan 26: A Meghalaya contingent comprising 43 athletes will represent the state at the...
Shillong, Jan 30: Kmoin Wahlang stole the show at the Mumbai Marathon, which was held exactly 10 days ago, and sent TSR's Facebook page...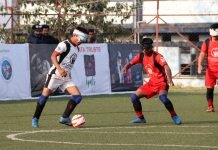 Shillong, Jan 29: Meghalaya footballers have reached the top levels of the domestic game as well as having represented the national team - think...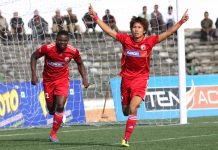 WARNING: The following report contains details that some readers may find distressing. Shillong, Apr 19: Sho Kamimura (pictured above right), a Japanese footballer who played for...