Shillong, Apr 3: The three-day Elite Pathway Programme for selected athletes and coaches concluded at the SAI Centre at NEHU here today, with participants given plenty of motivation to keep pushing and developing their skills as the wider process continues.
Today was more of a coaches' day, with the 30 coaches from a variety of sports attending several helpful sessions with Australian former Olympian Ian Campbell, Danish former World Cupper and Manchester United footballer Jesper Olsen and sports science and data expert Aishwar Dhawan.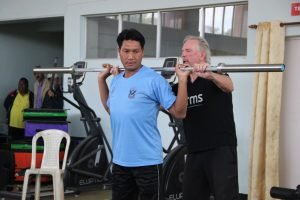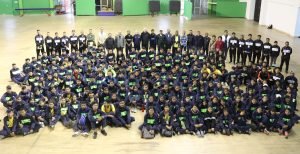 The camp was organised by the Meghalaya State Olympic Association in collaboration with the Department of Sports & Youth Affairs, with EDGE10 and ARMS PT the technical partners. Also present on the final day were Meghalaya State Olympic Association President John F Kharshiing, General Secretary Finely L Pariat and other senior officials of the Association.
Because so many of the youngsters were keen on football, a session led by Olsen was held in the morning to accommodate them all.
After focusing on the athletes and their performances on the football field and athletics track over the first two days, the coaches were front and centre of the final day, with sessions on how to motivate the youngsters in the programme, how to make the sometimes difficult decision on which sport they want to dedicate themselves to, strength development through weights and injury prevention, as well as how data has been a huge boon to coaches and analysts.
Two hundred athletes, split evenly between boys and girls, were brought from around the state for the camp here and their training progress will continue to be tracked over the weeks ahead before a subsequent camp later on in the year.
Several performances in the standardised tests have absolutely wowed Campbell and EDGE10 and ARMS PT and approach if not match international standards. With the continuing efforts being put in by the coaches and athletes, the MSOA and state government hope to see greater improvements in the months to come.
At the close of the camp, Assistant Director of Sports & Youth Affairs, Paia B War Nongbri, encouraged the young sportspersons to remember to be focused and determined as well as stay physically fit. He also asked the coaches and District Sports Officers who were present on the final day to continue in their good work of guiding the budding Meghalayan athletes.
The camp could not end without a last round of eager youngsters having their photos taken with Campbell and Olsen, whose twin presence has motivated them to push onwards in their sporting careers.
(Meghalaya State Olympic Association photos)