Shillong, Apr 28: The Shillong Sports Association's First Division will pause from today until 9th May on account of the upcoming Meghalaya Games.
The Women's League will play matches tomorrow and Saturday before going on its break and then resume on 10th May.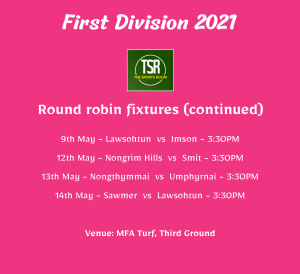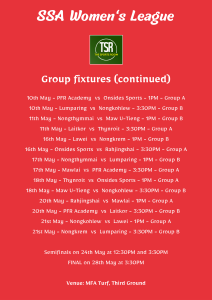 The Meghalaya Games will run from 2nd to 6th May. Football will be included in this year's programme of events.
There are only four matches left in the First Division following today's game between Sawmer and Nongrim Hills. The division operates on a pure league basis, so there will be no final following the completion of the round-robin matches.
The Women's League, however, has teams divided into two groups, so we will have the semifinals on 24th May before the final on 28th May, the SSA revealed today.
(TSR file photo)