At the end of 2022, we take time to remember those from the Meghalaya sports community who passed away this year…
Daphika Pakyntein
Long distance runner Daphika Pakyntein passed away in January.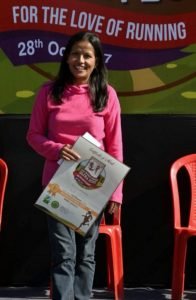 In a Facebook post at the time, Run Meghalaya said, "She will always be remembered by our running family as someone with a gentle smile, beautiful soul and yet fighting spirit. Daphika you will keep inspiring always. Rest in peace."
In 2019 she took on the 72km run at the Mawkyrwat Ultra, finishing the grueling distance in 10 hours and 37 minutes. Earlier that year, she ran in the inaugural Shillong 10K, finishing third in the women's senior category. Pakyntein also came third in 2018's Dr Friday Lyngdoh Memorial Cross Country Race, in the women's veterans category.
Bhaboklang Lyngdoh Nonglait
Bhaboklang Lyngdoh Nonglait passed away on 25th January.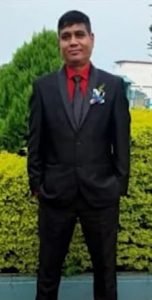 The Lummawrie, Laitumkhrah, resident was a teacher at St Anthony's Higher Secondary School but was also previously the coach and captain of the Meghalaya junior basketball team.
D Vishwa
Participants, officials and organisers of the 83rd Senior National Table Tennis Championship were thrown into mourning before the event even began as the sport lost the talented 18-year-old Deenadayalan Vishwa in a tragic car accident.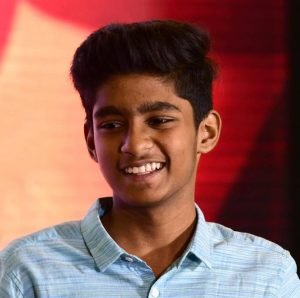 The Tamil Nadu paddler was on his way with team mates to Shillong for the championship on 17th April when the tourist taxi they were travelling in was hit by a truck on the highway. The driver of the taxi, Dipal Das, also died in the accident.
The other members of the team suffered non-life threatening injuries.
RG Lyngdoh
Although more known for being a politician, especially as a Home Minister during whose tenure militancy in Khasi-Jaintia Hills was largely crushed, Robert G Lyngdoh was also a sports administrator.
Previously the Meghalaya State Olympic Association's Working President up until 2016, he resigned on a matter of principle as MSOA Adviser in January this year but continued on as President of the Meghalaya Table Tennis Association.
Lyngdoh died on 29th July after a prolonged illness. He was 62.
Franklin Sohphoh
Franklin Sohphoh, a physiotherapist who for some of the state's football and cricket teams, died on 18th August.
Sohphoh had been the physio for the MCA's U-19 boys team during the 2021 edition of the Vinoo Mankad Trophy and for the Myntdu Lions, who won the inaugural MCA Senior Men Challengers Cup earlier this year.
In football, he also worked for the Meghalaya team that participated in the U-21 Dr T Ao Football Tournament in early 2019. However, possibly the biggest highlight of his young life came towards the end of that same year when he was the physio to the Meghalaya side that were the champions of the Sub-Junior National Football Championship.
Banshanlang Kharbyngar
Banshanlang Kharbyngar, a local football referee, passed away on 23rd September.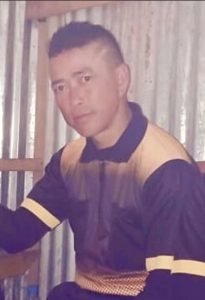 "His demise is a great loss, not only for his intermediate family but for the Meghalaya football fraternity as a whole," the Meghalaya Football Association said. A minute's silence was observed to remember him in the Shillong Premier League as well.
Tiklu Jyrwa
Meghalaya lost a promising mountaineer when Tiklu Jyrwa was one of several trainees who died in an avalanche after they summitted Draupadi ka Danda 2 in Uttarkashi, Uttarakhand, on 4th October.
There were several days of waiting until hope that Jyrwa was still alive was lost as his body was formally identified on 8th October. His remains were flown back to Guwahati along with the body of an Assam climber and then brought to Shillong where he was laid to rest.
Jyrwa had been undergoing the advanced mountaineering course at the Nehru Institute of Mountaineering in the hopes of becoming an instructor and improving his family's fortunes. He had proven to be an extremely capable climber and had been nominated as the course's Best Trainee.
Ajay Thapa
Ajay Thapa, who won the U-17 boys' Subroto Cup title in 1978 with St Anthony's Higher Secondary School, passed away on 29th November.
Thapa, who was 62, had been a midfielder in his plays days and was a contemporary of some of the stars of Meghalaya football from years gone by, such as Fullmoon Pyrtuh, Augustine Kharkongor, Tenzing Khyriem, L Darlong, Michael Wahlang and Atom Dey.
Thapa captained the St Anthony's team that won the 1978 Subroto Cup, which was the first of Meghalaya's four titles at the prestigious national tournament. He also played for the Meghalaya state team and clubs such as Gorkha Association, Blue Max, Nongthymmai and Sawmer before becoming a coach.