Shillong, May 10: There are just two days to go before what promises to be an exciting opening match of the 3rd Meghalaya State League 2023 takes place at the Kiang Nangbah Stadium in Jowai on Friday.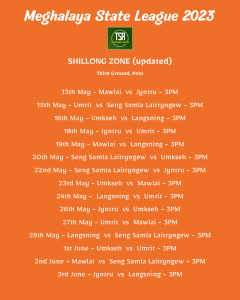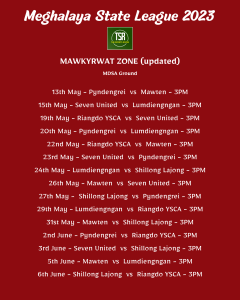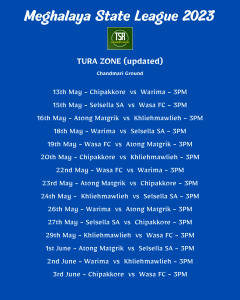 The blockbuster contest will be between the inaugural MSL champions and home team Niaw Wasa United who will face 2019 runners-up Rangdajied United FC in the Jowai Zone. Kick-off is slated for 3PM.
Sports & Youth Affairs Minister Shakliar Warjri will be the chief guest on the occasion, with the Jowai MLA Wailadmiki Shylla the special guest.
The fixtures have been adjusted slightly by the Meghalaya Football Association largely in order to accommodate Shillong Lajong FC in the Mawkyrwat Zone; Lajong have done Meghalaya proud by qualifying for the final round of the All India Football Federation's Second Division League, which is currently underway. Lajong are also the defending MSL champions, having beaten Rangdajied in the 2019 final in Khliehriat on penalties.
The MSL this year will be bigger than ever with a record 25 clubs from around the state taking part in four groups – Tura (Chandmari Ground), Mawkyrwat (MDSA Ground), Shillong (Third Ground, Polo) and Jowai (Kiang Nangbah Stadium).
The semifinals will then be conducted over two legs, home and away, with the final in Shillong.
(File photo)