Shillong, Jan 9: Three football referees from Meghalaya – Kulishon Shyrkon, Lightstar Kharduit (pictured second left) and Kynsanphar L Nongum (far right) – have cleared the physical and written exams to become Cat-2 level referees.
The tests were held recently at the Lakshmibai National Institute of Physical Education in Gwalior, Madhya Pradesh, and the results were confirmed by the All India Football Federation (AIFF) in a letter dated yesterday.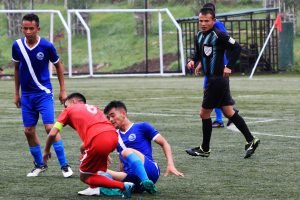 The three Meghalaya referees are among the 31 from around the country who passed the course.
Dates for the referees' practicals and viva-voce will be intimated to them when a competition for the appropriate level is available, the letter added.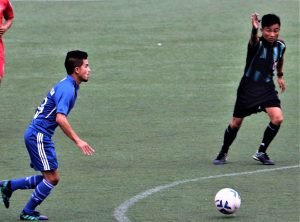 An individual needs around four years of officiating experience to make it to the national level as Cat-2 referee, the AIFF says on its website.
(TSR photos)