Shillong, Oct 27: The fixtures of the Shillong Sports Association's Third Division 2021 were released today, with 20 teams having registered for the league.
The action will commence on 3rd November with two Group A matches at Second Ground, Polo.
There had been 24 teams which registered for the 2019 edition but this has been whittled down to 20 this time around, perhaps due to the disruption brought about by the Covid-19 pandemic.
Following the end of the group stage on 25th November, the top two sides from each group will progress to the quarterfinals. The final is slated for 11th December.
Nongrah and Rynjah were promoted from the Fourth Division 2019, while Sohryngkham and Nongumlong were relegated from the Second Division that same year.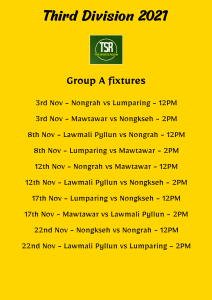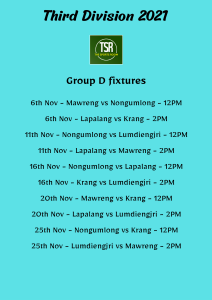 (Representational photo)