Shillong, Mar 14: Tyllilang Basketball Academy (featured photo) won the women's final and Shillong Labet the men's in the 6th North-East Men's & Women's Basketball Tournament in Nagaon, Assam.
The event ran from 10th to 13th March and was organised by the Nagaon Basketball Club in association with Nowgong Sports Association.
Tyllilang defeated a strong Shillong Labet in the women's final 61-58. The lead swung between teams, with Labet leading after the first period 14-8 before Tyllilang inched in front by the halfway mark 29-28. Going into the fourth quarter, Labet were again leading 40-38 but Tyllilang managed to get their noses in front by the end of the game.
Shillong Labet's men's team, however, did find success in their title match, taking down D'Ravagers 82-72. The two sides had already met in the group stage – that time D'Ravagers came out on top by 78 points to 67 but Labet upped their game for the final.
Shillong Labet took home Rs 25,000 as men's champions and Rs 15,000 as women's runners-up. Tyllilang were awarded Rs 20,000 as women's champions.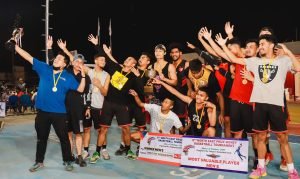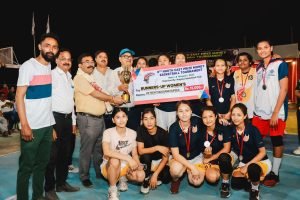 (Photos contributed by Tyllilang Basketball Academy and Shillong Labet)