Shillong, Aug 26: The Meghalaya Football Association, in collaboration with the All India Football Federation, will organise a workshop/seminar for those interested in becoming Match Commissioners.
The current situation regarding the Covid-19 situation in the state will be assessed closer to the planned date of the event and an appropriate platform will be decided on to conduct the workshop/seminar.
Meghalaya currently has two active AIFF match commissioners and, although football activity has been largely on hold because of the pandemic, there has been a general rise in the number of competitions and football activities in the state over the last few years and the number of match commissioners in Meghalaya will need to increase, the MFA said in a press release today.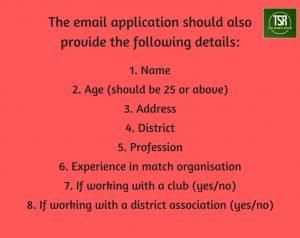 The MFA is therefore pleased to invite those interested in becoming AIFF Match Commissioners to apply to join the course by submitting their Curriculum Vitae (CV) via email to meghalaya.fa@gmail.com on or before 30th August.