Shillong, Oct 23: SYM and Iaineh SC emerged as the champions of the women's and men's divisions of the 1st Veteran Basketball Championship at St Anthony's Higher Secondary School here today.
The tournament, organised by the East Khasi Hills District Basketball Association, began on Monday with nine men's teams and six women's.
The women's final saw SYM stamp their mark on proceedings with a blistering 69-32 victory over Splash. The men's title match, however, was far closer, with Iaineh involved in a tense battle with Eastern Range right until the final whistle. The lead swung between both sides but, going into the fourth quarter, Eastern Range held the advantage before Iaineh mounted a last comeback to take victory 54-52.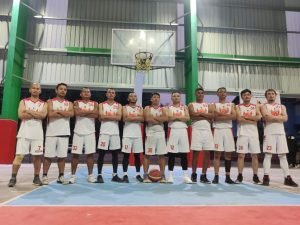 As champions, SYM were awarded Rs 15,000, with Iaineh taking home Rs 20,000. Splash and Eastern Range received Rs 8,000 and Rs 9,000 as runners-up respectively.
There were also special prizes of Rs 1,500 each awarded to men and women. The oldest players were also recognised – Wallambok Pyrbot among the men and Audrey Synnah among the women.
Among the dignitaries at the closing ceremony was East Shillong MLA and EKHDBA President Ampareen Lyngdoh.
(East Khasi Hills District Basketball Association photos)