At the end of 2021, we take time to remember those from the Meghalaya sports community who passed away this year…
Clive Dunai
Clive Dunai (pictured left), an experienced sports administrator, passed away on 26th April.
Dunai was a Deputy Director of Sports & Youth Affairs in the Meghalaya government and was particularly associated with basketball.
He had served as President of the Meghalaya Basketball Association and was an executive member of the Basketball Federation of India.
Neha Sinha
The Meghalaya Table Tennis Association announced the heart wrenching death of Neha Sinha, a state-ranked paddler, on 2nd May. Sinha, daughter of Harendra Sinha, had passed away in Bangalore.
She had represented Meghalaya at various national tournaments in the country over several years.
RK Sacheti
Raj Kumar Sacheti (pictured centre), the Chairman of the games technical conduct committee for the 39th National Games, which Meghalaya is meant to host, died during the second wave of Covid-19, it was reported on 4th May.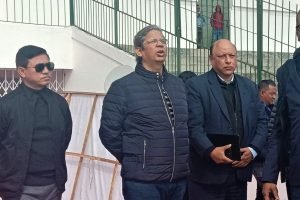 Sacheti was also the Executive Director of the Boxing Federation of India and the Associate Joint Secretary of the Indian Olympic Association.
His past appointments included a stint as special adviser for the 2016 South Asian Games (which Shillong co-hosted with Guwahati) and as India's Deputy Chef de Mission for the 2018 Asian Games.
Bresterwell Kharumnuid
Bresterwell Kharumnuid (pictured left) passed away on 25th May.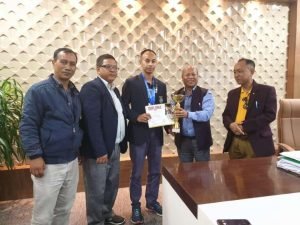 Kharumnuid was the founding member, Vice-President and General Secretary of the Meghalaya State Kickboxing Association, Meghalaya Kurash Association and MMA Meghalaya respectively.
Pynshngain Langpen
38-year-old bodybuilder Pynshngain Langpen died on 27th May. He was a former Mr Meghalaya and Mr 7Wasa and used to train and represent Body Zoo Gym.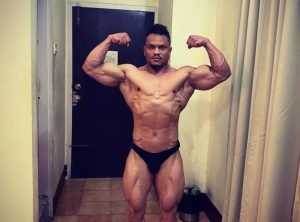 He was admitted to Dr H Gordon Roberts Hospital in Shillong on 26th May and passed away the following morning of Covid-19 pneumonia, the Health Department informed.
Bhakot Mukhim
Bhakot Mukhim, a noted ex-footballer from Meghalaya, was another Covid victim. He died on 5th June.
The 55-year-old Malki resident gained glory early in his life as part of the St Anthony's Higher Secondary School team that won the 1978 U-17 boys' Subroto Cup in New Delhi.
He then played for local clubs like Blue Max and Langsning during the peak of his career in the 1980s, when he also represented Meghalaya. Mukhim's last club before he retired was Malki.
Luthre Lothar
Luthre Lohar, a 7th Dan black belt in taekwondo, passed away on 12th June.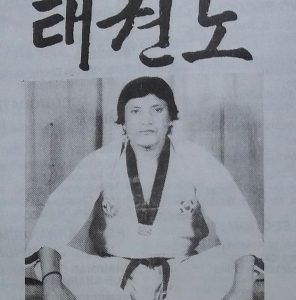 The 75-year-old was one of the first serious practitioners of the Korean martial art form in Meghalaya, if not India as a whole.
He had been introduced to the sport by a Malaysian 2nd Dan, Chun Fu (or Sonny) Chong, in the early 1970s. Lohar had then gone on to train many others in Shillong over the decades and rose to 7th Dan, one of the most senior grades in taekwondo.
Frankie A Pariat
Meghalaya then suffered the loss of yet another past athlete in the form of Frankie Pariat, who was a member of the St Anthony's Higher Secondary School squad that won the U-17 boys' Subroto Cup in 1978, the first team from Meghalaya to win the national competition. In this he was the team mate of Bhakot Mukhim (see above).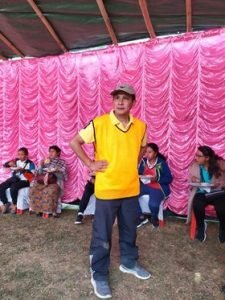 Pariat, an employee in the Accountant General's office, was also a track and field athlete as well as cricketer. He died on 14th June.
Pariat (56) was a resident of Mawlynrei and had also played his local football for Blue Max and Shillong Lajong. He had represented Meghalaya at the Senior National Athletics Championship in 1991 and the Inter College Athletics Meet in 1984.
More recently, Pariat was the manager of the Meghalaya boys' sub-junior football team in 2018.
SK Sunn
Shillong Sports Association President and sitting Mawphlang MLA, Syntar Klas Sunn, passed away suddenly on the evening of 10th September at his home. He was 62.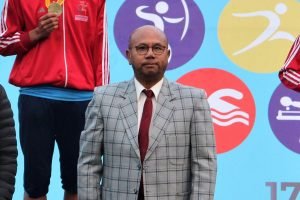 Sunn, a footballer himself in his youth, was also the father of Meghalaya star and former India international Eugeneson Lyngdoh. Coincidentally, he died on Eugeneson's birthday.
The Health Department informed that Sunn tested positive for Covid-19 post-mortem.
Prior to entering politics, Sunn was a civil servant, working in the Public Health Engineering Department as Chief Engineer, and then ran in the 2018 state elections, which he won from Mawphlang as an independent.
He was elected as the President of the SSA in April 2019 on a four-year term. Sunn was keen to lift local football in Shillong but, the Covid-19 pandemic struck one year into his term, thus interrupting his goals.
Balaphang Kharshiing
Balaphang Kharshiing, a former Asian No. 2 body builder, died on 6th October due to Covid-19.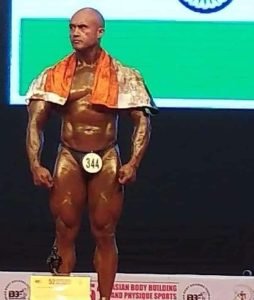 He was described as a well-known body builder and one of the biggest personalities of North East sport.
Novy Kapadia
The famous Indian football journalist, critic and commentator lost his battle with motor neuron disease on 18th November.
A footballer in his youth, the Delhite was often considered to be India's foremost football expert and commentator and had been to Shillong a few times to commentate on I-League matches.
Santosh Prasad
Santosh Prasad was described as the oldest surviving goalkeeper of the Laban Sports Club football team. The resident of Upper Lumparing passed away on 14th December.