Shillong, Aug 17: The West Jaintia District Sports Association's Super Division for the U Kiang Nangbah Memorial Trophy will begin on 2nd September with defending champions Niaw Wasa taking on Moosalyngkat.
All matches will take place at the Kiang Nangbah Stadium in Jowai with kick-off at 3:30PM.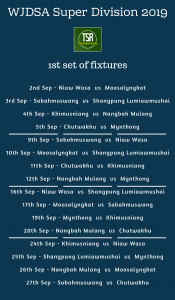 The eight participating teams will play each other once in a round-robin stage with the top four progressing to the semifinals. The other six clubs involved are 2018 runners-up Sabahmuswang, Shangpung Lumiawmushai, Khimusniang, Nangbah Mulang, Chutwakhu and Mynthong.
(Representational image)