Shillong, Apr 13: The Association of Indian Football Coaches (AIFC) will organise an online course in football coaching from 15th April.
The webinar will be open to licensed coaches, PE coaches, and coaches from clubs, academies, NGOs and other institutions from Meghalaya and 22 other states and territories.
The list of coordinators for each state will be released on Tuesday following which interested coaches should register with the specific coordinators as soon as possible as there will be limited seats.
This initiative from the AIFC comes in the wake of the current scenario of the coronavirus pandemic. All sporting activities have been suspended due to the virus and the resulting lockdown to prevent its spread.
The AIFC webinar is an opportunity for Indian football coaches to continue learning from the comfort of their homes. This will also help them stay connected with fellow coaches and also brush up on their knowledge of the sport.
The webinar comprises eight modules and it will be held from 15th April to 8th May.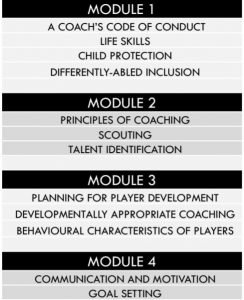 "The AIFC has come out with a great idea in the form of a webinar, which will keep the coaches and the tutors engaged for some time and at the same time get mentally refreshed during this lockdown period," All India Football Federation Head of Coach Education Savio Madeira said while wishing the organisers and participants the best for the course.
"Due to the unfortunate situation of the lockdown in India because of Covid-19, coaches and players are not able to go to the field to train and play. But, as all of us know, 'learning is a continuous process' and so this AIFC webinar will give the Indian coaches and players an opportunity to keep themselves connected to the game and refresh their knowledge of the game," AIFF Instructor and AIFC Core Team Member Shakti Chauhan said.
You can find further information on the AIFC website: the-aifc.com