Shillong, Sep 12: Nongthymmai will take on Jongksha in the first semifinal of the Second Division at the JN Stadium at 3:30PM on Friday. The second semifinal will then take place on Saturday at the same time and place between Laitkor and Umphyrnai.
Nongthymmai were Group A toppers after winning five matches and drawing one, earning a total of 16 points. Jongksha, meanwhile, were second in Group B with 15 points. They won five of their fixtures and only lost one to eventual toppers Laitkor.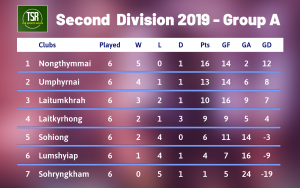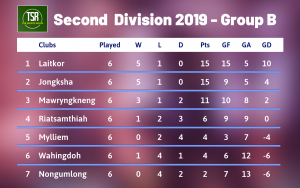 On the other side, after Laitkor beat Jongksha, Laitkor were assured of finishing in first place in Group B and then lost their last fixture against Mawryngkneng 4-3. Like Jongksha, they finished with 15 points, but with a better head-to-head record over Jongksha.
Laitkor will meet Umphyrnai on Saturday in the second semi. Umphyrnai ended the group stage in second place with 13 points, with four victories, one draw and one defeat.
The teams that win their respective semifinals will not only progress to the final but also gain promotion to next season's First Division.